Speaker Series
Announcing our First Online
Summer Speaker Series
Hidden Gems at the Missouri State Archives

John Dougan, Missouri State Archivist,
AND Kelsey Berryhill and Christina Miller from the Missouri State Archives

Each summer the society presents a Speaker Series, a one-day seminar focused on a specific topic. This single concentration provides a wonderful opportunity to hear a series of related presentations in detail, while also being able to share information with others interested in the same topic.
This year, due to the coronavirus situation, our Summer Speaker Series was held online during two days in June, two lectures each day on Saturday, 27 June, and Sunday, 28 June 2020.

Registrants received an email with a link to a page on our website containing links to the handouts and links to view the digital recordings.
Our featured speakers were Missouri State Archivist, John Dougan; Kelsey Berryhill, reference archivist at the Missouri State Archives; and Christina Miller, reference services manager at the Missouri State Archives, whose talks were designed to help you learn more about the "Hidden Gems" at their amazing facility.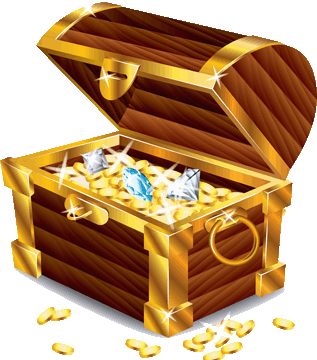 Plundering the Bounty of the Missouri State Archives (Christina Miller): Begin with an overview of the genealogical resources at the archives and then learn how to use the online databases and submit research requests.
All Hands on Deck: Using State Government Publications to Track Your Ancestor's Career (Kelsey Berryhill): Using Missouri state school reports, professional registration lists, official manuals, and other publications, track details about your ancestor's career.
X Marks the Spot: Researching Land Records at the Missouri State Archives (Christina Miller): Time to explore land grant records available from the French and Spanish era to U.S. land sales plus person to person land sales preserved in county deed records.
Peg Legs, Rum, and Eye Patches: Reasons Your Ancestors Did Not Serve in the Civil War (John Dougan): Discover available resources to determine why a service-eligible ancestor does not appear in military records.
Questions: Send an email to .
For information about the history of the StLGS Speaker Series, click here.
Biographical Information on the Speakers:
| | |
| --- | --- |
|   | Kelsey Berryhill is a reference archivist at the Missouri State Archives, where she has worked since 2016. She has a Bachelor's degree in anthropology, a Master's degree in Library and Information Science, and she is a certified archivist. |
| | John Dougan is the chief administrator for the Records and Archives Division of the Office of the Secretary of State of Missouri. His leadership has led to the development of the award-winning Missouri State Archives and Missouri Digital Heritage websites, numerous innovations in the State Imaging Lab and State Records Center, growth of the onsite and online volunteer program, and ongoing work with a pilot electronic records archives. He is an advocate for free online access to genealogical records.John became the Missouri State Archivist in 2008 and has been working since then to make available the treasure trove of records in our state. Prior to coming to Missouri, John worked for the Shelby County Archives in Memphis, Tennessee |
| | Christina Miller is the reference services manager at the Missouri State Archives, where she has assisted researchers for more than ten years. Christina holds a Master's of Archival Studies from the University of British Columbia School of Library, Archival, and Information Studies, and a Bachelor of Arts in history from Truman State University. Christina is also a certified archivist. |
Last modified: 14-Sep-2020 14:24